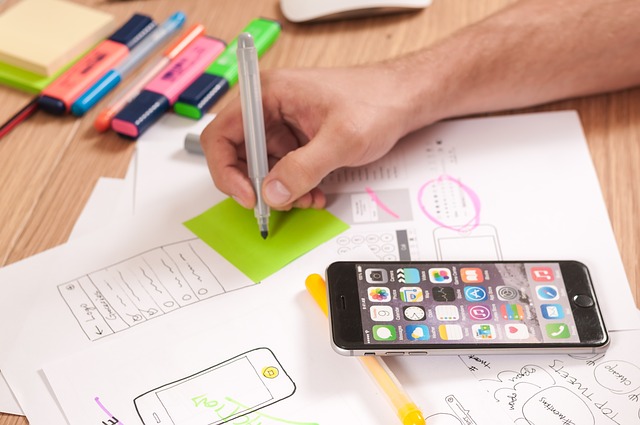 The 7 Keys To An Effective Pre-Launch Mobile App Marketing Strategy
Apps are a new-age sensation. They are taking over the web regarding uses by internet users. As people are using mobile more than a PC nowadays for their internet uses, the apps are taking the game to a different level. Mobile app marketing strategy is essential to get success with your app. 
With the rise of Android, iOS, and Windows, apps are now the biggest concern for marketers. Finding the right impact of an app is a tough job, and thus its discovery becomes a matter of a lot of invention and research.
In the case of marketing, there should be a strategically effective pre-launch mobile app marketing. The vision and mission have to be clear and marketers should follow a well-organized pre-launch strategy.
1. Keywords
The mobile app marketing strategy starts well before the launch of the app, and the keywords must be set well before as well. You need to find out your targeted audience and need to know your niche and their demands.
Set the basis of the keywords on those parameters as keywords will lead people to your app. Selection of the keywords must be wise and strategically bold to let customers find your app easily.
2. User Engagement
Using social media, you can find out the maximum number of users and can get real feedback by letting them engaged with your app from the starting.
You can share your contents and let them give their thought on that. Let them know what your app is going to offer and why they should use it. Collect their reaction on that to find out if your app or its category needed to be modified.
3. Find Out The Competitors
When you have a mobile app marketing strategy, and you know your targeted audience, then try to make a list of your competitors. Find out the best apps in your niche and make a list of keywords used by them. It is not necessary that your competitors will be from same niche every time.
It can be from any other category. So make a list of top-selling and trending apps in any category from the app markets and find out the keywords.
4. Choose The Name and Logo
Chose the name of the app which attracts people and can remember the name easily. Try to use the keyword in the name so that even if someone does not know the name of your app can find you. It should be very simple, and at the same time, it should express the character of your app.
Choose a catchy logo for your app. The logo should be responsible for gravitating people towards the app and forcing them to click on it. It should be unique and exciting to the viewers.
5. Beta testers
Beta testers are always helpful to improve your app, and you get an honest review. So you get the chance to modify your app even before the launch of it. They even help you to find the targeted audience and acts as marketers.
6. Email Marketing
Email marketing is the best possible way to market your app to the customers directly. They can come and visit your app or its description right from their inbox. What you have to do is to come up with very attractive and innovative emails so that the person you are sending the email gets forced to open it.
There are many tools to create email lists, and you should use them to come up with a useful list and start marketing before you launch your app.
7. Launce Your Pre-Launce Materials
It is always important to launch all the related materials before the original launch of the app. It includes the press release, media involvement, launch of the website of the app, screenshots of the apps, etc. this will get a lot of attention and makes your app familiar even before its launch.
So, these are 7 keys to an effective pre-launch mobile app marketing strategy and following them will grow the presence of your app and it will get a good platform to showcase and to survive and compete with its competitors.